The Fires They Do Burn Brightly Still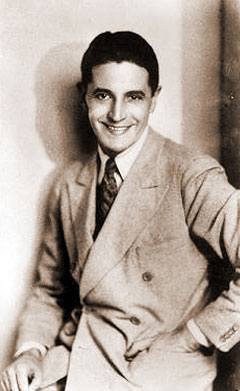 A man of predigious talents, an actor, a playwrite, a composer of songs, all this and a good deal more, this was the man, this was and is Ivor Novello.
He was born, David Ivor Davies, on 15th. January, 1893 in Cardiff, Wales. His mother was the singer Dame Clara Novello Davies (1861-1943). His father, David Davies was a tax collector.
With a fine soprano voice he won a scholarship to Magdalen Choir School, Oxford, where he was a chorister. While at school he began to write songs under the name Ivor Novello and some were published and became popular. He came to be known as 'the Welsh Prodigy'.
Soon after Ivor Novello had left school he and his parents moved to London and lived at 55 New Bond Street from 1910 to 1913. A singing coach was arranged for him.
He lived in a flat at 11 Aldwych, above the Strand Theatre, from 1913 to 1951. A Blue Plaque was unveiled there in 1973 by Olive Gilbert who appeared in all of his musical plays.
In 1914 he wrote the song Keep the Home Fires Burning which became the most popular song amongst British soldiers. It earned him £15000 and made him famous. This led to him being asked to write the music for several West End productions, including Theodore and Co. which ran at the Gaiety Theatre for eighteen months.
In December 1915 he was introduced to the patron of the arts, Edward Marsh, and they remained friends for twenty years. Ivor Novello went round to Edward Marsh's flat to compose on his piano.
In 1916 he met the 21-year-old actor Bobby Andrews. They became friends and lovers and were together for 35 years. They appeared together in many of Ivor Novello's plays and musicals.
On the way back from a holiday with Bobby Andrews in New York after the First World War, Ivor Novello received a cable offering him a starring role in the silent film The Call of the Blood, (1919). It was a great success and Ivor Novello was called 'the New Valentino and 'the British Adonis'. He did many more silent films, and later on had more success in talkies.
In 1924 he wrote his first play in collaboration with the actor Constance Collier. Ivor Novello starred in the play, and then again in the film that followed.
In 1935 he wrote and starred in the musical play Glamorous Night for Drury Lane. This was the first of a series musical plays which filled the Drury Lane theatre for a number of years.
The flat in Aldwych attracted many people from the theatre and literature including J. R. Ackerley, NoŽl Coward, Jack Buchanan, Gertrude Lawrence, Edward Marsh, Somerset Maugham, Paul Robeson, and Siegfried Sassoon.
In 1944 Ivor Novello went to prison at Wormwood Scrubs for four weeks of an eight-week sentence for the misuse of petrol coupons. He had taken up a fan's suggestion of using a Rolls Royce. His defence was that he needed the petrol to be able to drive to and from the theatre and Redroofs, his country house near Maidenhead, and that his theatre appearances were 'very important work for morale'. He had also tried to bribe the officer delivering the summons. All of this with his plea of not guilty when he clearly was, led to the rather harsh sentence.
He then travelled with ENSA to entertain the troops in France and Belgium. His song We'll Gather Lilacs became very popular. It was incorporated later into a musical play.
He bought a house in Jamaica where he and Bobby Andrews went on holiday together.
Bobby Andrews was with Ivor Novello when he collapsed in his flat in the early hours of the morning of 6th. March, 1951, and died of a coronary thrombosis. Thousands lined the streets to the funeral at Golders Green Crematorium, and the service was broadcast live.
This is a page that has grown out of the page on the film, inwhich Novello starred,
The Lodger (1926)
. We felt that the links to the various websites on Ivor Novello looked a bit out of place, so........We'll include a few pictures and alot of links, to the already existing Ivor Novello sites, and very good ones thay are to, as we hope you'll see.
At this point we're going to hand you over to Nick Gaze,
the secretary of the Ivor Novello Appreciation Bureau (you'll find their link to the right, along with the rest) to introduce us to the society, and Ivor Novello.
The Ivor Novello Appreciation Bureau (formerly known as the Ivor Novello Appreciation Society) is an organization founded to perpetuate the great man's memory and to foster the appreciation of his prodigious legacy of music, films and plays. The Bureau is proud to present its debut recording, Ivor Novello: My Dreams My Songs, featuring the splendid vocal talents of Sandra Watkins (soprano) and Jason Pimblett (tenor). We are also very pleased to announce that our patron, Lorna Dallas, international recording artist and interpreter of Ivor Novello's music, has released a new CD, The Girl I Knew, which has garnered rave reviews. For information on how to order a copy of this superb recording, please visit the Lorna Dallas website.

The Bureau now has an extensive video tape collection of Ivor's shows and music plus some of the original films in which he starred. To those of you interested, these recordings are available on loan. We also have sound recordings for purchase. Please write for further details.

Our activities range from making new recordings of Ivor's music to performing shows devised by the Bureau - 'Meet Ivor Novello' & 'An Evening With Ivor Novello'. If you are interested in us presenting a show in your area do contact us for further information.

We also have a vast selection of 'Novello' memorabilia which can be made available for exhibitions etc.

The Bureau does not have an official membership system with set annual fees. Your writing to us and expressing an interest in our work will ensure that your name and address will be noted in our records, and all future news sheets we publish will be mailed out to you. Our only request is that you may occasionally consider sending us a small donation to cover our postage and copying costs; but do remember when writing to ALWAYS include a S.A.E.

Whatever your interest or enquiry may be concerning the GREAT Ivor Novello, if you contact us you will always be assured of a warm welcome.
Most sincerely,
Nick Gaze (Secretary)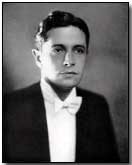 An amazing site this.
A wealth of information
and lots of pictures too,
an organization founded to perpetuate
the great man's memory and to
foster the appreciation
of his prodigious legacy of
music, films and plays.
a profoundly insightful essay into
various aspects of Ivor Novello's Life
by playwrite David Christy.
This should be required reading for
anyone remotely interested in
the life and times of
Ivor Novello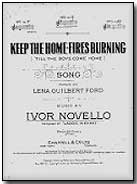 Related Links
The IVORS is internationally respected as
the premier award ceremony
to reflect the talent
of British songwriters
and composers
and their contribution
as the creative source
of the music industry's prosperity.